3 Improv Tips for 3 Years!
AdLib is gearing up to celebrate year THREE!  Here are THREE of our favorite improv tips! 
1- Treat your partner like a ROCK STAR! 
This is a fundamental philosophy at AdLib. If we all treat each other like rock stars then we will make each other look good! It also means we show respect to our partners on and off the stage. Additionally, when you treat your partner like a rock star (or gift) then you engage in active listening and active choices make for a rockin' improv scene! 
2- It's Okay Not to Know! 
 As Director, Lauren Morris highlights in this improv tip, being lost or not knowing what is going on in a scene is okay! In fact, you can use it to help make strong choices. Admit to feeling lost which gives you an emotional starting point in the scene. You can also not know about a topic and use that as a way to connect with your partner. It's also fun to pretend you know when you don't, if you don't know a thing about wrestling, go ahead and make up what the moves are called, the names of the wrestlers, and where their matches take place! This makes for a more fun and well rounded improv scene! 
It's also okay to not know and admit this off the stage as well. This is why we take classes and workshops. We continue to fill our knowledge meter and besides it's good to not know everything! It keeps your creativity fresh and always in a state of discovery! After all, improv is the intersection of improv and discovery! 
3- Be BOLD!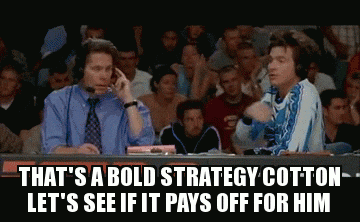 Risk is part of improv. Making bold moves or even being brave and getting up first during class is something you should push yourself to do more of! We can't learn if we never take a risk or make a bold move on stage. Bold moves at the top of improv scenes help establish the energy of the scene and get us off to a great start. Bold doesn't have to mean loud or over the top either. Try starting your scene in complete silence and hold it for a full 60 seconds! That's bold and can engage your audience. Feeling lost in a scene? Make a bold statement. It can help you and your scene partners get back on track! Sometimes just showing up to class is being bold! Keep showing up. 
Take this tips and try them out and let us know on Twitter how they work for you! Let's go and change the world. 
All of these ingredients put together make an improv 
Please reload